Family Dentistry in Whittier CA
Get expert care for every family member with family dentistry Whittier CA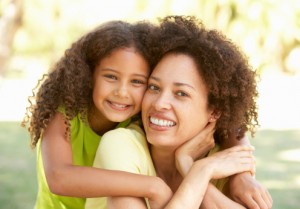 Do you sometimes wish your whole family could visit the same dentist? It would certainly be more convenient than taking kids and seniors to their own dentists. You should try family dentistry Whittier CA from California Dental Group. Our expert dentists offer a full range of preventative, cosmetic, and restorative dental treatments for every member of your family:
Kids and Family Dentistry Whittier CA
Preventative care, especially for kids, is a huge part of family dentistry Whittier CA. Our entire staff works together to make visiting the dentist a positive experience for kids. The hygienists are gentle and the dentists take care to explain dental issues in terms kids can understand. We can recommend products to use at home to support kids' oral health and suggest ways for parents to make sure kids brush properly.
Orthodontics for Kids and Adults
Braces used to be associated almost exclusively with adolescence. Now, more and more adults are straightening their teeth thanks to the availability of Invisalign. Our expert Invisalign dentists will be happy to show you how these removable clear plastic trays can be used to correct gaps and misalignments to improve the look of your smile.
Dental Care for Seniors
The older generations of your family are also welcome to enjoy our family dentistry Whittier CA. Our caring and compassionate dentists have a thorough understanding of the special challenges that face seniors as they age. We can help preserve teeth as along as possible through gentle dental cleanings and cleaning of infected gums, and we can also assist with relief from tooth and gum pain. If teeth have already been lost or are too damaged to save, we can explain the options for replacement, including dentures, partial dentures, bridges, and dental implants.
---
Call your local dentist in Whittier at
(562) 735-4992
---
Request an Appointment
Office Locations

Glendale
609 S. Glendale Avenue
Glendale, CA 91205
(818) 574-3098
More Information

Los Angeles
4701 Eagle Rock
Los Angeles, CA 90041
(323) 204-3120
More Information
Montrose
2101 Broadview Dr.
Glendale, CA 91208
(818) 743-4080
More Information
North Hollywood
10400 Magnolia Boulevard
North Hollywood, CA 91601
(818) 741-3954
More Information

Tustin
13011 Newport Ave., Suite 205
Tustin, CA 92780
(714) 316-0903
More Information

Upland
930 W. Foothill Blvd., Suite D
Upland, CA 91786
(909) 939-8022
More Information
Whittier
14322 Telegraph Rd., Suite A
Whittier, CA 90604
(562) 735-4992
More Information
Riverside
1717 Third St
Riverside CA 92507
(951) 292-4488
More Information
San Bernardino
1666 Medical Center Dr. Suite #3
San Bernardino, CA 92411
(909) 252-7330
More Information
South Gate
5841 Firestone Blvd. Suite C
South Gate, CA 90280
(562) 352-8500
More Information