Braces in Studio City CA
California Dental Group can transform your smile using Invisalign treatment or traditional braces in Studio City CA
Expires on April 30, 2021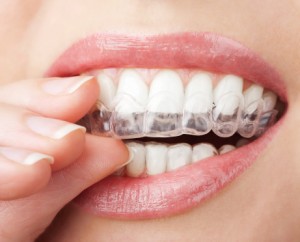 Do you feel self-conscious about your crooked teeth? You don't have to be! California Dental Group can help. After getting traditional braces or invisalign in Studio City CA from our expert orthodontists, your teeth will be straight and even and you'll have a smile you'll love to share. Getting braces in Studio City CA is an effective way of:
Straightening teeth
Closing up gaps between teeth
Creating space for crowded teeth
Correcting bite problems, including overbite and effects of childhood thumb sucking
Making overlapping teeth easier to clean and therefore less vulnerable to decay
Improving confidence and self-esteem
We Offer Invisalign in Studio City CA
California Dental Group is a thoroughly modern dental practice utilizing state of the art equipment and the latest dental treatments to provide the best possible care experience to patients. We are proud to offer a complete range of orthodontic services, including traditional braces in Studio City CA as well as revolutionary Invisalign orthodontics. Invisalign treatment replaces the traditional brackets and wires with removable clear plastic trays to gradually shift teeth into their proper positions. Invisalign can correct most types of misalignments and offers the following benefits:
Privacy – Invisalign trays are practically invisible
Shorter treatment times
Zero difficulty cleaning teeth during treatment
Freedom from dietary restrictions during treatment
No uncomfortable metal wires or brackets
What Makes California Dental Group One of the Best Orthodontists in Studio City CA
In recent years, the popularity and relative simplicity of Invisalign treatment has inspired many dentists to add orthodontics to their service offerings without really taking the time to become true experts in this field. This is not the case at California Dental Group. Our talented team of orthodontists have years of experience in helping kids and adults to straighten their teeth and improve their smiles. You can count on us to provide effective, professional orthodontic treatment using braces or Invisalign in Studio City CA.
Want to Learn More?
Please contact us to schedule an appointment so we can evaluate your teeth and explore how getting braces in Studio City CA can improve your smile and self-confidence.
---
Call your local dentist in Studio City at
(818) 741-3954
---
Request an Appointment
Office Locations

Glendale
609 S. Glendale Avenue
Glendale, CA 91205
(818) 574-3098
More Information

Los Angeles
4701 Eagle Rock
Los Angeles, CA 90041
(323) 204-3120
More Information
Montrose
2101 Broadview Dr.
Glendale, CA 91208
(818) 743-4080
More Information
North Hollywood
10400 Magnolia Boulevard
North Hollywood, CA 91601
(818) 741-3954
More Information

Tustin
13011 Newport Ave., Suite 205
Tustin, CA 92780
(714) 316-0903
More Information

Upland
930 W. Foothill Blvd., Suite D
Upland, CA 91786
(909) 939-8022
More Information
Whittier
14322 Telegraph Rd., Suite A
Whittier, CA 90604
(562) 735-4992
More Information
Riverside
1717 Third St
Riverside CA 92507
(951) 292-4488
More Information
San Bernardino
1666 Medical Center Dr. Suite #3
San Bernardino, CA 92411
(909) 252-7330
More Information
South Gate
5841 Firestone Blvd. Suite C
South Gate, CA 90280
(562) 352-8500
More Information