Teeth Whitening in Irvine CA
Get a bright, dazzling smile with teeth whitening in Irvine CA
Expires on May 31, 2020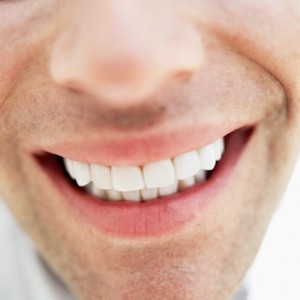 If you wish your teeth were whiter, you're not alone. Whiter teeth have practically become a national obsession. The good news is that teeth whitening in Irvine CA can help. This cosmetic treatment is quick, painless, affordable, and very effective. At California Dental Group, we can provide teeth whitening to reduce the appearance of:
Fluorosis (excessive fluoridation during tooth development)
Yellow teeth due to age or normal wear of outer tooth layer
Stained teeth due to medications (tetracycline, etc.)
Stains from coffee, tea, red wine, or tobacco
Why Get Professional Teeth Whitening in Irvine CA
If you've tried at-home whitening products and seen little improvement in your teeth's color, don't give up. Professional teeth whitening in Irvine CA is more effective than all of these over-the-counter products. Why? Because when you whiten in our office, we use stronger bleaching agents. We can do this because we also take steps to ensure your safety during the whitening process and protect your gums from irritation. In addition, our Rembrandt One Hour Smile Whitening Process is more comfortable than an at home treatment because there are no trays involved.
Make Sure Old Dental Work Matches
You'll be able to see the difference in the color of your teeth and the brilliance of your smile right after your treatment. However, because the whitening gel is only effective on natural teeth, any composite fillings, crowns, veneers, or other dental work you may have will not change color. We can schedule an additional appointment for you to have your old dental work redone to match your newly whitened teeth if needed.
Consider a Dental Cleaning First
We recommend getting a dental cleaning before your teeth whitening in Irvine CA. This helps make the whitening more effective, because surface stains will already have been polished away. Contact California Dental Group today to set up back to back cleaning and whitening appointments.

---
Call your local dentist in Irvine at
(714) 316-0903
---
Request an Appointment
Office Locations

Glendale
609 S. Glendale Avenue
Glendale, CA 91205
(818) 574-3098
More Information

Los Angeles
4701 Eagle Rock
Los Angeles, CA 90041
(323) 204-3120
More Information
Montrose
2101 Broadview Dr.
Glendale, CA 91208
(818) 743-4080
More Information
North Hollywood
10400 Magnolia Boulevard
North Hollywood, CA 91601
(818) 741-3954
More Information

Tustin
13011 Newport Ave., Suite 205
Tustin, CA 92780
(714) 316-0903
More Information

Upland
930 W. Foothill Blvd., Suite D
Upland, CA 91786
(909) 939-8022
More Information
Whittier
14322 Telegraph Rd., Suite A
Whittier, CA 90604
(562) 735-4992
More Information
Riverside
1717 Third St
Riverside CA 92507
(951) 292-4488
More Information
San Bernardino
1666 Medical Center Dr. Suite #3
San Bernardino, CA 92411
(909) 252-7330
More Information
South Gate
5841 Firestone Blvd. Suite C
South Gate, CA 90280
(562) 352-8500
More Information