4 Things to Know if You're Planning to Change Dentists
February 3, 2018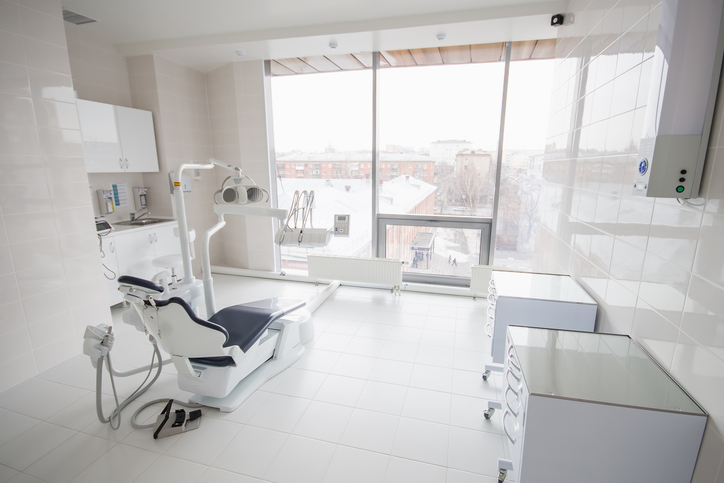 No matter why you're considering moving to another dental practice, whether it's because you just moved to California or because you are no longer happy with your dentist, finding the right replacement can be a challenge. In fact, many people simply put off finding a new dentist until they have a painful dental emergency. At California Dental Group, we recommend that you find a new dentist in time to get a dental cleaning and exam every six months.
In order to find the right replacement, make sure you're considering all the relevant info. Following you'll find four things to think about when you change dentists. If you have questions, please reach out to us at (800) 407-0161 and we can help you through the process.
You need to do your research

One of the best things about living in 2018 is that we have access to lots of information about businesses we're considering doing business with. Before you make an appointment, look online to make sure that you're dealing with an established dental practice. Every dentist must get their start somewhere, but you don't want it to be on your teeth. Look for reviews to make sure that others have had positive experiences with any dentist you're considering.

Find out if they take your insurance provider

Not every dentist takes every insurance provider. As a result, it's often wise to start by finding dentists that take your insurance and then narrowing that list down, as opposed to finding a dentist that's otherwise perfect, but discovering that they don't work with your insurance. Don't trust information you see online, as relationships between dentists and insurance companies can change quickly. To find out if California Dental Group takes your insurance, call us at (800) 407-0161.

You're likely to get a new set of x-rays

Unless you've had dental x-rays within the last few weeks, it's likely that your dentist is going to want new x-rays. Remember that this is the first time they're seeing your teeth. They want a complete picture of your oral health as it is today – not as it was a few months ago. Remember that your oral health is constantly changing and a good dentist is going to want information that's as updated as possible.

Your new dentist will need records from your previous dentist

As is true of any doctor you'd see, your new dentist is going to want to see the records from your previous provider. At California Dental Group, we are happy to request these documents on your behalf. Just be sure to give us the name and relevant contact information for your last dentist. We will also need you to sign a form that gives us permission to access your health records.
Switching dentists isn't anyone's idea of a great time but it doesn't have to be a hassle. The first step is finding the right dentist to switch to. At California Dental Group we have a wide range of locations and can help with most dental needs. Call (800) 407-0161 to make an appointment.