Four Things to Keep in Mind if You Are Thinking About Changing Dentists
October 22, 2020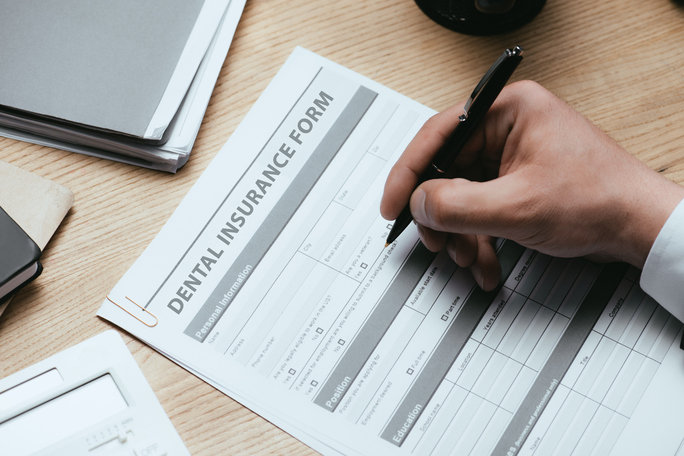 It can be a challenge to change any health care provider, including changing your dentist. However, if you find yourself skipping your dental cleanings or dreading working with the dentist you are working with now, then it might be time to find a dentist that is better suited for you. Before you do so, check out these four things you should keep in mind.
Your Dental Records Will Need to Be Transferred

As you would if you were switching to a new doctor, when you switch to a new dentist your records should be transferred to your new dentist. The good news is that you can simply let California Dental Group know the information for your old dentist and sign the necessary paperwork. We can then request them on your behalf. Note that your older dentist might charge a fee for copying, administrative fees, etc. to send your records to us.

You Will Likely Need New X-Rays

Unless you have very recent x-rays, it is likely that your new dentist will need new x-rays. Think of an x-ray as a snapshot of your current oral health. The results of these snapshots will be a great way for your dentist to understand how to best treat your oral health. Remember that your mouth is always changing, even after you eat from one meal to another, so your dentist will want the most up to date information possible to properly treat you.

Make Sure Your Insurance Still Covers You

Do not assume that just because your previous dentist took your dental insurance, your new dentist will. The last thing you want is to be seen and find out afterward that you need to pay for the x-rays, cleaning, etc. out of pocket. When you work with California Dental Group, we can check your insurance for you to ensure that you are covered. If you are not, we have financing options available.

Choose the Right Dentist This Time

Before you move to a new dentist, make sure you fully understand what was not working with your other dentist – then choose a new dentist that works better for you. For example, if you did not like that they were too far away, choose a dentist like California Dental Group with several offices throughout Southern California. This assures that even if you change school districts, you will still have an office nearby.
If you are ready to make an appointment with a dental office that understands what you are looking for and can help the entire family, then you are ready to contact us at (800) 407-0161. We look forward to helping you make the transition to a new dentist.