Living with an Overbite Isn't Your Only Option: Learn How You Could Fix It
January 24, 2018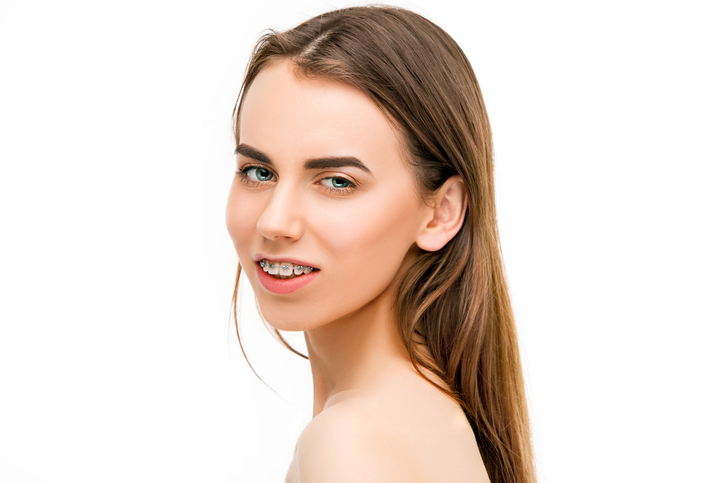 One of the most common orthodontic conditions in the United States is an overbite. In some cases, they're subtle enough that most people never notice, while in others the overbite is extremely severe. An overbite that's more significant can affect the way a person's face looks and make their top jaw appear much larger while their lower jaw looks smaller.
However, overbites do more damage than just changing the shape of a person's face. They can also result in speech issues, cause jaw pain, and can result in the wearing down of tooth enamel. All of this can lead to a higher likelihood of gum disease and cavities. Depending on how serious your overbite is, you may want to take steps to correct it. Here are a few options. Read them through and then reach out to California Dental Group at (800) 407-0161 if you'd like to learn more about your options.
Braces can be used to correct an overbite
Likely the most common solution, braces can straighten the teeth and correct an overbite. The first stage is to straighten the teeth, and the second phase is to correct your overbite. This is done via bands on the braces, which slowly pull the top teeth back. This can take a few months or up to a few years. While it can take longer than other options, braces are often the most effective choice for more severe overbites.
Invisalign is an option
Invisalign is relatively new but is also tried and tested. It's a process that involves you waring clear trays made specifically for you. They slowly move your teeth to where we want them. You change to a new retainer every two weeks, which slowly adjusts your teeth. As with braces, this can take anywhere from a few months to a few years. However, this can be a better option because it can be removed when you eat, which makes it easier to keep the teeth and gums clean and healthy, and because it's clear. That said, it's not always the best option for a severe overbite.
Surgery can help in severe cases
If someone has an extremely severe overbite, surgery may be the best way to handle it. It is an extreme option but when an overbite is resulting in medical issues, it may be worth it. It's more common to use surgery to correct an adult's overbite than to correct a child's overbite, mostly because it works best after the jaw is no longer growing or shifting. If you're considering this option, we'll go over the risks and effectiveness with you to ensure you have all the facts.
Do you have questions about correcting overbites?
If you still have questions about correcting overbites, or if you want to get started, then we invite you to reach out to California Dental Group at (800) 407-0161 to make an appointment. We want to help you feel more comfortable and confident in your smile. Call today to get started.